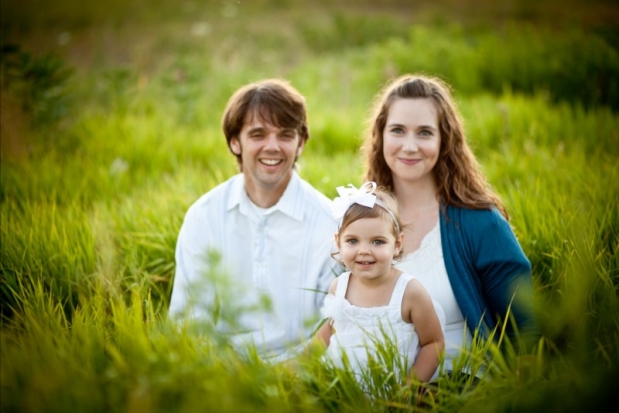 Christmas Letter
Here are the numbers that have made up our year:
2 – Ellie's current age in years. Ellie spends a good portion of every day singing around the house. Songs we sing at church, songs from our concerts, and songs she makes up. She also loves to read books, on someone's lap or by herself. I think listening to her repeat the stories we've read to her stuffed animals is one of my favorite past times lately.
28 – The number of weeks the newest member of our family has been growing inside my belly! We are so excited to be welcoming another little girl to our family next March. Ellie is excited to be a big sister and I am so excited to have two little girls who can grow up to be close friends.
475 – The number of nursing home concerts Daniel will have done in 2012. (He's tired). His ministry to the elderly grows every year. Every year he plays at more places, reaches more people, and travels farther. It continues to be a blessing that he can devote his time to music and ministry.
56 – The number of concerts, services, or other events we played together this year.
Infinity – The amount of love and gratitude in our hearts to all of our family and friends who love, support, and pray for us. Thanks for being a blessing to our family. We pray that you are surrounded by peace and joy this Christmas.
Daniel, Catherine, and Elisabeth Lovett
Next Concert: Feb 1st @ 7:30 in Green Bay, WI @ the Cup O' Joy (232 S. Broadway)