We have a new album out called "I Will Bring You Peace". We love this album and we think you will love it as well! This album has been five years in the making and reflects the best of our songwriting to date and we are so grateful to God that he brought this project about.
One listener of the album sent us this review:
"Enter the process of transparent heart cries, letting go, the gentle wooing of God's love, biblical and personal declarations of faith and the delight of receiving God's love all in one CD! Musically gentle and delightful yet deep calling unto deep. A treasure to be shared."
~ Jane Wojta, Manitowoc, WI (
more reviews here
)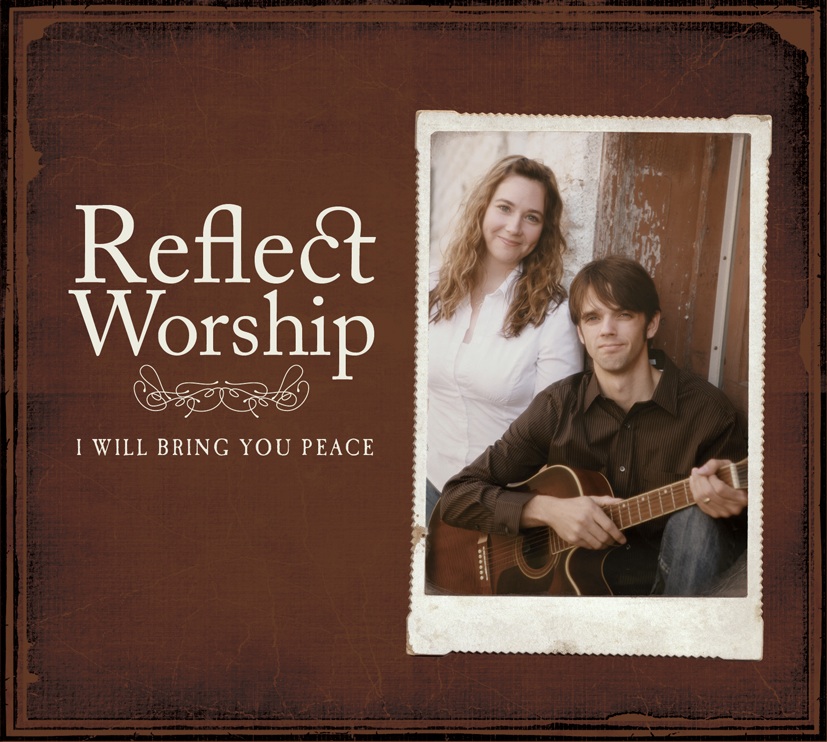 If you would like our new album, we want to make it simple for you, so here is the new deal:
Simply contact us and send us your mailing address. We will send you the CD along with a self-addressed, stamped envelope for you to put a check in and drop in the mail.
To listen to the album, or if you're the downloading type, please visit:  www.Reflect.Bandcamp.com
(100% of the proceeds goes to support our music ministry to area nursing homes and churches.)
Thanks for listening and for your support! We couldn't do it without you!
ps. If you would like our Hymn CD instead, just indicate that when you contact us. Also if you want to bundle any of the CD's just check the store for prices. ($20 for 2 + $3 shipping; etc…)
pps. Know someone who you think would enjoy our music? Please share this with them!