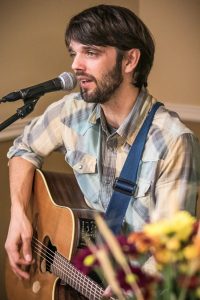 Do you live in Northeast Wisconsin and need music for a wedding ceremony or reception?
You are in luck! We are SO pleased to announce that we would be happy to offer you our services at a reasonable price. We play many favorite wedding songs already and are very willing to learn your favorite!
We have performed at many weddings over the years and it is one of our favorite events to play for. Our pricing is very competitive, meaning you are going to get great quality for a price that can't be beat. Contact me for pricing because this greatly depends on what you are looking for (ceremony or live music at wedding reception or both) and whether you are booking just Daniel or Catherine or both together – which is normally what we prefer but sometimes for those on a tight budget Daniel usually does this on his own.
Here is a love song Daniel wrote for Catherine:
We have performed many of the traditional wedding songs: Jesu Joy of Man's Desiring, Canon in D, Wedding March, Surely the Presence, The Prayer, etc..
Here are the most requested and wedding appropriate songs we have performed:
I Won't Give Up (Jason Mraz)
Such a talented songwriter and performer, this song by Jason Mraz is so much fun to play and has amazing lyrics and melody.

Thousand Years (Christina Perri)
This song often moves me to tears. Christina Perri is gifted by God on so many levels and I truly appreciate the gift this song is to the world.

Photographs (Ed Sheeran)
Love Never Fails (Brandon Heath)
Song based on 1 Corinthians 13 and the brilliant idea that God is Love.

Feeling Love for the First Time (Daniel Lovett)
Of course as the maker of this list I have to promote our own original love song you are sure to enjoy! This reflects our own budding romance and captures some of those feelings you have when you look into the eyes and are in the arms of the one you love. May your love never grow cold!
The Luckiest (Ben Folds)
This song sounded SO sweet when we sang it at a recent wedding. Of course, for time's sake we only sing the first verse and chorus (which is the best part of the song anyway!)

Giving it all to You (Haley and Michaels)
Again, I suppose it goes without saying but Catherine and I are meticulous when it comes to capturing the nuances and beauty of these songs. This is a gem.

I Will Be Here (Steven Curtis Chapman)
From the Ground Up (Dan and Shay)
I love these lyrics, "…and I'll be the man your dad hoped that I'd be…" What a well written song.
This I Promise You (Ronan Keating)
What a great wedding song

All of Me (John Legend)
I Choose You (Sara Bareilles)
Turning Page – from Twilight (Sleeping at Last)
Other noteworthy songs we have performed:
Way Back Into Love (from the movie Music and Lyrics)
Such Great Heights (Iron and Wine)
Love Endures (Daniel Lovett)
Another original love song we wrote for our brothers wedding based on 1 Corinthians 13 (the "Love" chapter) "Love is patient, love is kind…" (We will put up a video as soon as we record it)
Three Simple Words (Daniel Lovett)
One of our sweetest original love songs. (We will put up a video as soon as we record it)
Ho Hey (Lumineers)
Count on Me (Bruno Mars)
You and Me (Dave Matthews)
Here are a few more songs from our favorite bands:
Tip of My Tongue (the Civil Wars)
Forget Me Not (The Civil Wars)
I'm Yours (Jason Mraz)
Hey there Delilah
Worship Love Songs:
How He loves
Continue to Love Me
Faithful
and many more…. (We are worship leaders after all)
We thank you for considering us for your wedding musical needs. Again, we are based in Appleton and willing to travel all over Northeast Wisconsin. God bless you!