For Activity Directors:
With ten years of experience as an entertainer in senior communities, I have learned what they appreciate and the songs they want to hear. I mainly focus on playing songs that the most amount of people will be familiar with and enjoy. It's a great feeling knowing I am bringing back fond nostalgic memories for them when I play well known tunes by well known artists of the decades in which the residents were listening to music the most.
You will not be disappointed if you have me come and entertain. Thank you for your consideration and I look forward to serving the residents at your facility.
Spiritually Enriching Entertainment
It has been my privilege and honor to serve Northeast Wisconsin's nursing homes and assisted living facilities with quality "spiritually enriching entertainment" since November of 2006. It's amazing to see how working in some Gospel music and the hymns into my concerts connect with so many people in ways that other music simply can't. What a blessing to share music, love, respect, and encouragement with the elderly. I give them my best because they deserve the best!
What to expect:
I sing and play guitar, piano, and ukulele and I bring my own sound system. I always try to have a few amusing anecdotes prepared to brighten their day or appropriate stories relating to a song. Alongside the unique and stylistic arrangements of hymns that I perform, I also play a variety of old favorites (Somewhere over the Rainbow, You are My Sunshine), country songs (specializing in Johnny Cash, John Denver, and Willie Nelson tunes), and seasonal songs (I put on quite a lovely Christmas program), and patriotic songs. I tailor my concerts to your needs! (see other videos at bottom of this page)

Here's the song "You Raise Me Up" with the "Did you ever know that you're my Hero" chorus:
Review of Performance:
I would recommend Daniel Lovett as an entertainer. He does a wonderful job. The residents just love him and he is very personal with them. Daniel is very pleasant, very easy to work with and very dependable. (Patty, Activity Director
FREE DOWNLOAD of Hymns! (Find out More and Why HERE!)
You can also go to www.reflect.bandcamp.com to begin downloading. Enjoy!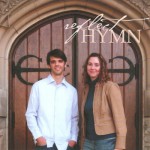 As a way to further serve those in Nursing Homes, Catherine and I released a few Hymns projects. My goal is to get these CD's into all the area nursing homes. These albums are peaceful acoustic collections of the most loved classic hymns that bring back memories for many of the elderly. To listen to some of these hymns or purchase this album, please click on this link and enjoy: www.reflect.bandcamp.com
Support our ministry by purchasing the Reflect Amazing Grace or our Reflect Hymn CD (or any other of our albums) for $10.00 in our Store/Download page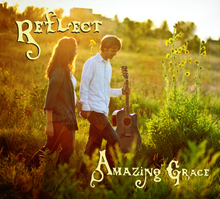 More about the Nursing Home Ministry:
I joke with my wife about being a "rock star to the old folks" but in all seriousness, the music I play has always had a higher purpose. My goal has been and still is to be a blessing and an encouragement to the faith of those who no longer can get to church. I bring a bit of church to them through the familiar hymns and spirituals.
Part entertainer and part chaplain, I like to think of myself as a "musicianary". I use the gift of music to share the love and light found in the good news of Jesus.
If you'd like to help, here are a few ways you can help:
1. If you are a Activities Director, Please hire me! I and my family will be most grateful.
2. If you pray, pray for us! Here is a link to our PRAYER LETTER which expresses our heart and needs.
3. If you want to help us financially to bless more and more people, consider donating to our ministry:
Here are a few related blog posts of interest:
And here are a few songs:
Just a Closer Walk
Turn Your Eyes Upon Jesus
When Irish Eyes Are Smiling:
Untitled Hymn (Come to Jesus)
In Summer (Olafs song from Frozen) cover on Ukulele
Ain't No Grave Johnny Cash Gospel Cover:
Love Lifted Me (and I share a silly dream):