Download this song (and more!) for "Name Your Price" Here: www.reflect.bandcamp.com or you can visit here and learn more about our efforts to get this album into nursing homes.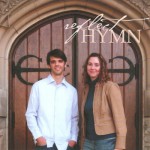 Be Thou My Vision is a song that comes from an unknown source during a spiritually rich period of time after St. Patrick (385-461 AD) brought the Gospel to Ireland. Patrick's story is one of my favorite stories of history and I will attempt to give you an interesting and accurate account of his life and impact upon Ireland and subsequently the world.
(Incidentally it is difficult to weed through all the legends and folklore that have arisen around Patrick's story. So, in order to arrive at the truth – and be a good journalist – you have to find credible sources for the facts. Thankfully we have a few surviving documents that were written by the man himself. Any information you find in this blog are from those sources.)
If you want an amusing and quasi-accurate account of his story please watch the following video. They did their homework but of course it does take some humorous artistic license:
Rome at the time of St. Patrick was about to fall. It was withdrawing troops from outlying regions back to protect Rome. The problem was that Rome provided stability. They protected the people from raiders and pirates and slave traders. Once they were gone the pillaging began in full force. At the age of 16 St Patrick (whose real name was Maywin Socket) was captured in a massive slave collecting campaign. He was loaded onto a ship bound for Ireland along with thousands of others. Prior to this Patrick was running with the wrong crowd. Even though he was raised in a Christian home, his father was a deacon, his grandfather a priest, he had no interest and was, I suppose you could say, part of a gang of thugs and troublemakers.
Once he arrived in Ireland he spent time in a village where he got to know some of the other prisoners. These prisoners possessed a faith that intrigued Patrick. He also spent much time out in the elements caring for cattle and other animals, sometimes in very wet and cold conditions. It was this hardship that caused him to cry out to God and his faith began to take root and grow.
Soon he was praying quite often and getting (and giving) encouragement with other believers when he could. He began to love his captor and the people of Ireland and learned their language.
After six years God gave him a dream that told him his ship was ready, indicating that it was time to make his escape.
This gave him the courage to make an over 200 mile journey to the coast. It took courage because slaves who tried to escape were flogged and sometimes killed. He indeed found a ship that was preparing to sail and asked to be taken aboard. At first the captain refused and sent him away but then a crew member encouraged him to come aboard.
He had a subsequent dream in which Jesus told him, "He who gave his life for you, he it is who speaks within you."
In fact, I was surprised by how much of his life was guided by his supernatural and visionary experiences with God. Eventually he returned home and served as a priest for many years until God once again gave him a dream in which a man (an angel?) named Victoricus came bearing letters from the people of Ireland and he heard the voice of the people say, "We beg you, holy boy, to come and walk again among us." He obeyed the heavenly vision and returned with several other missionaries to live among the people of Ireland and share the good news of Jesus with them. He had a long and successful ministry even though heavily persecuted and harassed by both unbelievers and those "in the church" alike.
During the early period of his life he did something he was extremely ashamed of. Later on in his life and ministry he confessed this deed to someone he trusted. His trust was misplaced as the man then turned on him and told his superiors in the church of his deed. This caused him a great deal of trouble but it is the reason we have one of his documents (Confession – which relates to his confession of faith, not of sin).
It is an interesting read, please click on the above link to read and learn more!
This song is the third most popular hymn in the world by my sources and rightfully so. It is a beautiful prayer that God would be our vision. This is the most noble vision statement of all.
Be Thou My Vision

Be thou my vision, oh Lord of my heart
Naught be all else to me, save that thou art
Thou my best thought, by day or by night
Waking or sleeping, thy presence my light

Be thou my wisdom and thou my true word
I ever with Thee and Thou with me, Lord
Thou my great Father, and I thy true son
Thou in me dwelling, and I with thee one

Riches I heed not, nor man's empty praise
Thou mine inheritance, now and always
Thou and thou only, first in my heart
High King of heaven, my treasure thou art

High King of heaven, my victory won
May I reach heaven's joys, O bright heaven's sun
Heart of my own heart, whatever befall
Still be my vision, O ruler of all

Words and Music by Eleanor Hull and Mary E. Byrne
Public Domain