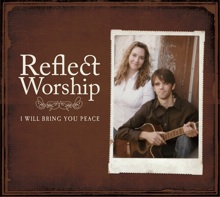 (Link for free download below)
We want to spiritually enrich your lives by sharing these songs with you that are themed around Jesus invitation:
"Come to me all of you who are weary and carry heavy burdens and you will find rest for your souls." (Matthew 11:28 NLT)
That's a promise from your Creator and Savior. Try it! Come to him! It will change your your life!
In a world where so much is competing for your heart and attention, we want to encourage you to allow Jesus to have first dibs.
Catherine and I (Daniel) want to help you to that end. On the inside of our album I Will Bring You Peace we wrote:
"It is our prayer that these songs lead you into a deeper place of trust, peace, and intimacy with Jesus. May you experience a closeness with the One who loved you to the death and worship him always."
Every artists desire and dream is for people to take the time to enjoy their art. We hope you take the time to enjoy ours. One of the best feedback we received regarding our album, "I Will Bring You Peace", was from a young man named Chris (who happens to be our nephew). Chris took the time to get alone and listen through our album and experienced it the way we hope everyone will. He called me up and shared this with me. What he had to say in our conversation so touched my heart and captured perfectly why we do what we do: to move people toward Jesus with our music.
All tips and proceeds go toward supporting our ministry and producing future music. You may also visit www.reflect.bandcamp.com to download it for "name your price" or click on the photo below: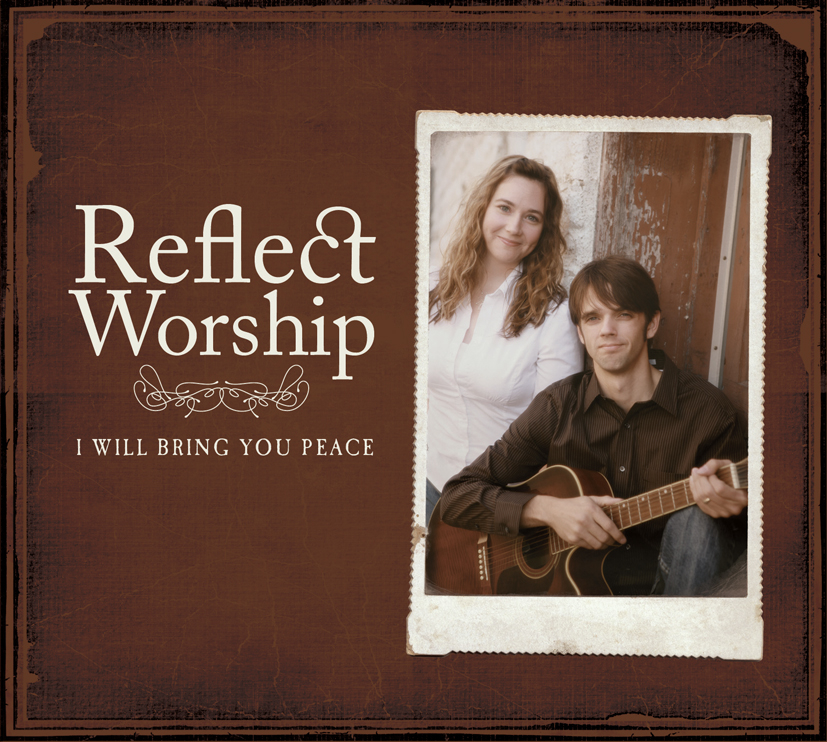 MORE REVIEWS:
Here is what a few others are saying as they experience our newest album, "I Will Bring You Peace":
"Enter the process of transparent heart cries, letting go, the gentle wooing of God's love, biblical and personal declarations of faith and the delight of receiving God's love all in one CD!  Musically gentle and delightful yet deep calling unto deep.  A treasure to be shared." ~ Jane Wojta
We asked Chris if he would write a little about his experience of the album and this is what he had to say:
"The band Reflect has such a unique dynamic because of their duo between husband and wife. With their music you can be assured that before talent, character and relationship come first which is where the depth of their music really begins. This music is meant to uplift the spirit and that's what it does for me. When I am hitting lows in my walk with God I have found that sitting still and letting God work in me through the lyrics and the peaceful music, is what my spirit needs during hard times. Thank you Reflect for the depth and care of your hearts!"       ~    Christopher Peanosky
I have submitted our songs to a few independent A&R companies in Nashville and received some really encouraging responses.
Here is what Taxi, the largest independant A&R Company had to say about our song, Take Me Away:
"This lovely song features a well-crafted arrangement and an emotionally captivating vocal performance… I love how the arrangement builds as the performance unfolds. In terms of emotion, the bridge seems the most potent aspect of the arrangement. The production sounds very professional." – Taxi, The World's Leading A&R Company.
Here is what an independent  A&R rep from Nashville had to say after hearing a few of our songs:
"You See Me" – Good song, I like the hook in the chorus, its pretty good. What I like about this song is that its short and sweet and doesn't linger on too long.

"Erased" – Good message. Pretty good hook, I do like it.

"Take Me Away" – I love this song, good job. Good chorus. You both have good voices.